Making lacquerware : Painters / Undercoating and intermediate coating
After polishing the foundation, the lacquerware should be undercoated.
For intermediate coating, well-filtered lacquer is applied with a spatula made from women's hair. After drying the coat, wet rubbing should be done with a fine grindstone. Repeat the intermediate coating process once more and polish it with water-containing charcoal to remove dirt and oil.
Filtering lacquer for intermediate coating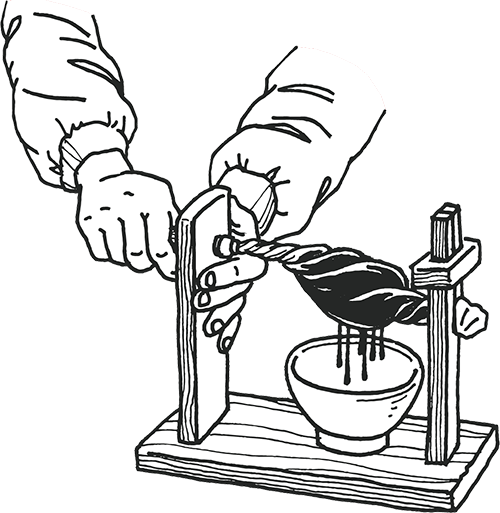 Spreading well-filtered lacquer with a spatula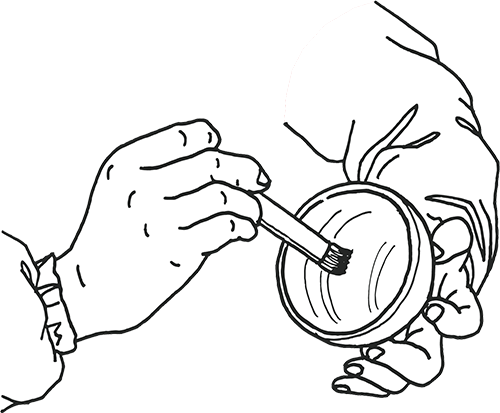 Polishing lacquerware with water-containing charcoal to remove dirt