Custom of respect for the mountain / Living in the mountain
Mountains can be divided into satoyama, located near villages, and okuyama, which are further away. The satoyama was familiar for local people. On the other hand, the okuyama was marked with rugged terrain and deep forests, where only a limited number of people called "people of the mountain," who worked as matagi (hunters), woodworkers, and artisanal ironmakers, could live.
Mountains offer people with various blessings, including timber, edible wild plants, and mushrooms. People have taken care of the mountain since ancient times by replanting new trees after cutting down wood.
Matagi (hunter)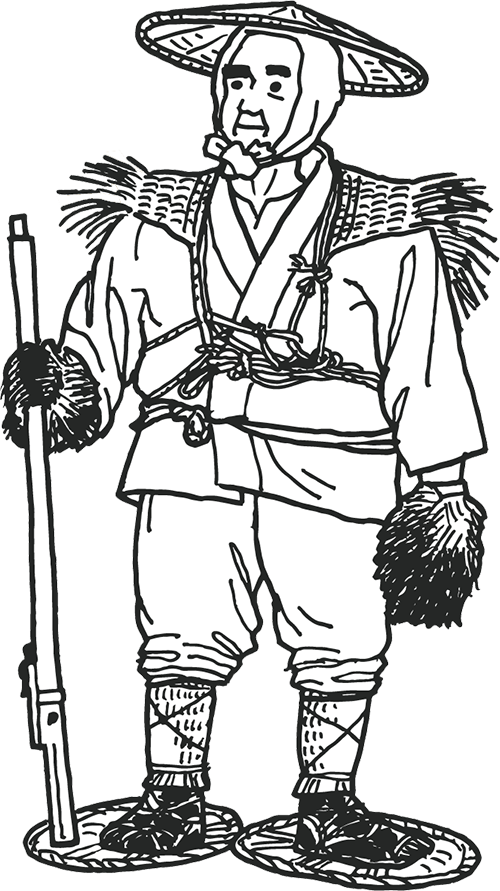 Woodworkers