Tono House in Iwate Prefecture
Former House of the Kikuchi Family
---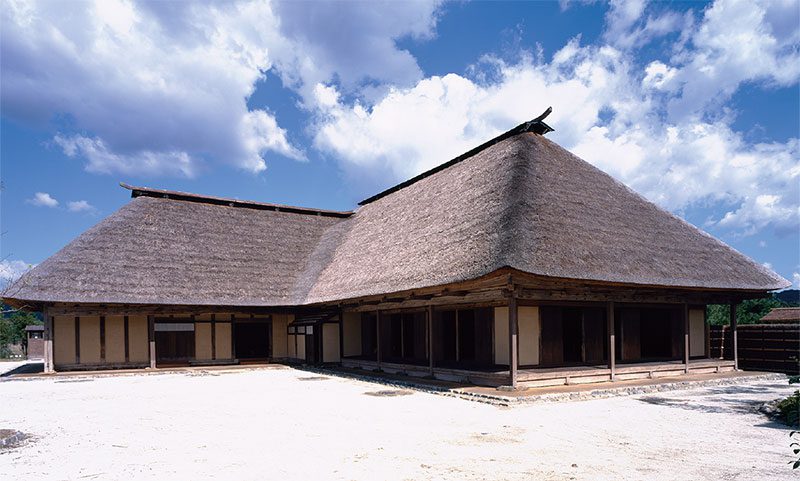 Original location

Tono City, Iwate Prefecture

Period of construction

Mid-19th century (late Edo period)

Floor space

347m

2

(105 tsubo)

Form of the house

Bent house of the Nambu area (Nambu magariya)

Donor

Mr.Kazuji Kikuchi

Tangible cultural property No. 3 of Kawasaki Town, Miyagi Prefecture (designated in 2000)

Supervisor: Dr. Kazuo Kusano, Professor Emeritus at Tohoku Institute of Technology
Original location
This house stood in a village where there was not enough farmland and horse breeding played an important role.
Members of the Kikuchi family were engaged in horse breeding while working as farmers.
Characteristics of the house – bent house
The form of this house is curved (called "magariya"). The stables extended out from the dirt-floored space in the main house, forming an L shape, and the entrance was located at the corner.
Inside the "bent house", people and horses lived face to face.
The stables in this house were so large that they could keep four or more horses. If the barn was also used, a maximum of seven horses could be bred.