Yudagawa pine tree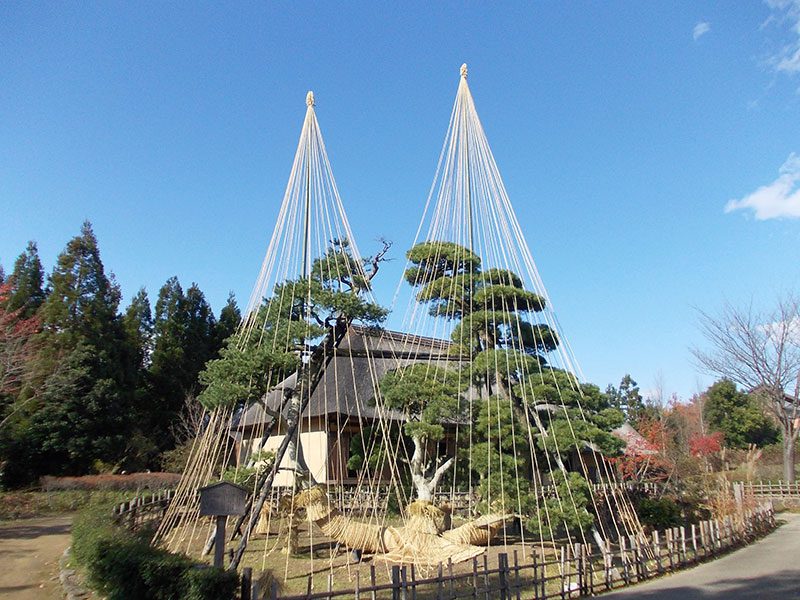 This pine tree was once located in the Yudagawa Hot Spring area, which was submerged after the Kamafusa Dam was constructed.
The tree, reputed to be 600 years old, is familiar to the inhabitants of Kawasaki Town and is called "Pine of crane" because it looks as though a crane is spreading its wings.
It was transplanted to a plateau along the national road in 1968 and transferred here in 2004.
Tree species

Five-needle pine (Pinus parviflora)

Tree height

6.5m

Distance between the stems

Right: 1.1m / Center: 0.9m / Left: 1.1m

Reference

"Cultural assets of Kawasaki Town, Volume 9: old trees of historical interest"
Published by the Education Board of Kawasaki Town